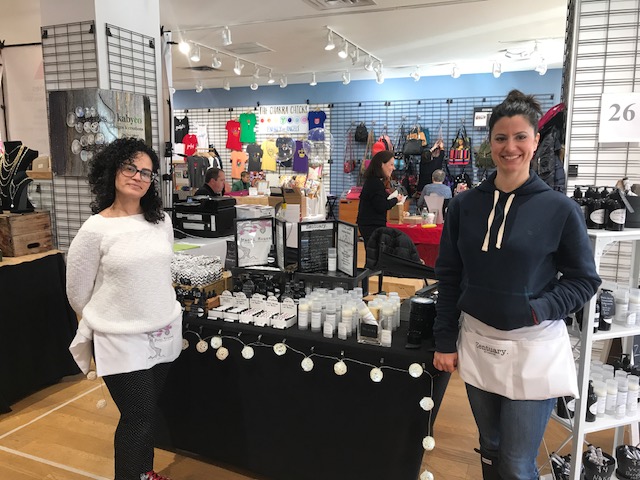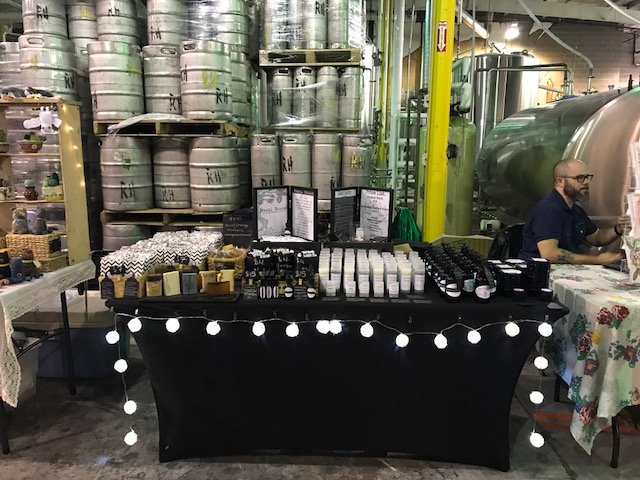 Hi everybody! I'm Andrea, sole proprietor of Hachi House, LLC. I started my small experiment in 2010 after a fibroid diagnosis. In looking for prescription pain killer alternatives to help with cramps, I turned to the power of plants and their essential oils. In 2012 I went all in and my New Jersey based body care line, Hachi House, was born! Not only was I able to put myself in a position of constant learning, but also able to fuel my creativity. I started with 4 lip balm varieties, aromatherapy oils, and body butters. Since then my line has grown to include other small batch products such as soap, scrubs, soaks, beard products and my very own nail polish line which I hope to launch this summer!
I do it all from Research & Development and making all products by hand as I Netflix binge on the weekends to designing, marketing, and packaging. Did I mention I work 9-5 in the TV industry and adjunct at a local university on top of that?! I am exhausted, y'all, but sooooo very fulfilled. I really have a strong vision for what I want Hachi House to become and I am keeping my eyes on the prize all while hopefully making clean products that people love! The soap making process has truly become my favorite. I get super excited when I talk to customers about my creations and how they may benefit from them. One thing I must say is that you will definitely have a one of a kind experience when you make a pit stop at the Hachi House booth.
I get the most joy from being around people. When I linked up with Marketspace Vendor Events, it really took me. I've teamed up with fellow crafter Verushka from Zentuary -all natural deodorant- and my experience at every Marketspace Vendor Events pop-up has been exceptional! As a member of their vendor network, I look forward to receiving email alerts about newly added events. They are wonderfully curated and feature talented vendors, many of whom I have kept in contact with after my very first Marketspace craft market!
I look forward to chatting with you as Hachi House joins the March 31 , 2018 Crafts and Drafts at Lone Eagle Brewing in Flemington, New Jersey. See you there!
Hachi House will be at these upcoming events!
March 31, 2018 - Crafts and Drafts at Lone Eagle Brewing in Flemington, NJ
April 29, 2018 - Crafts and Drafts at River Horse Brewing Company in Ewing, NJ
May 20, 2018 - The Marketspace at Summit in Summit, NJ