Air Plant Himmeli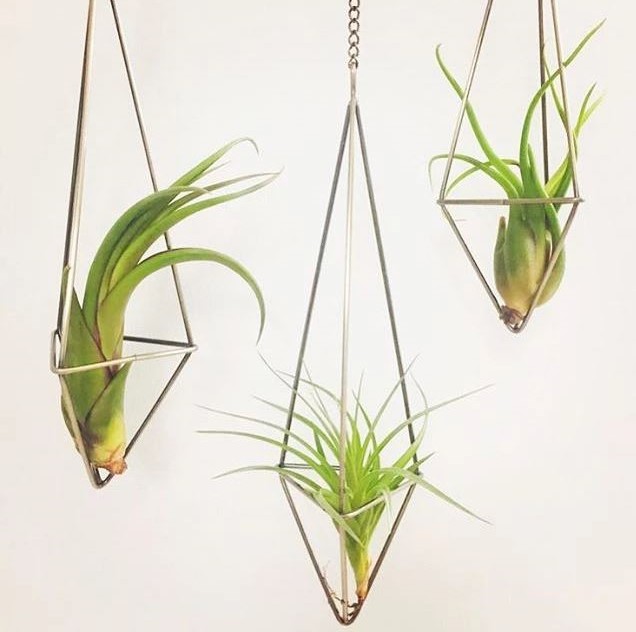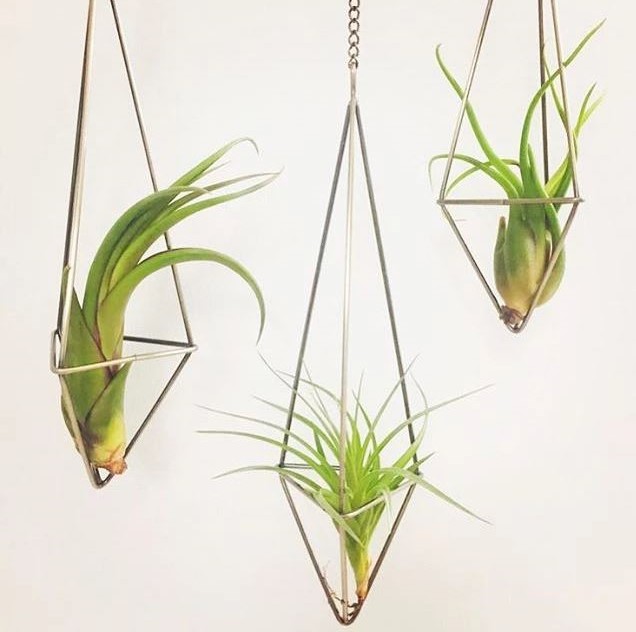 Air Plant Himmeli
Brass himmeli by The Urban Oasis Shop are a modern, minimalist take on the traditional Finnish ornament used as Scandinavian holiday ornaments. They are hung over dining room tables in Nordic countries from Christmas through summer to manifest a strong crop harvest. They complement both bohemian and mid century influenced design styles. Himmeli can be hung as Scandinavian accent pieces and may also serve as airplant holders.
How To Care For Your Air Plant Arrangement
I prefer a nice light spritz, so spray bottles are great for a little shower. I like to be misted every day or so since I absorb water through my leaves not my roots.

I like to be held. I don't need soil to grow. Take me out of my container when you stop by to shower me with water (and love).

I love indirect light. Find a nice spot for me that's not too bright. I like hanging out by windows and enjoying the views.

Don't worry I'm healthy! As I grow, you may notice my bottom leaves turn brown. Just trim them off and tell me how much you love me… again.

I like to moisturize. If you notice the tips of my leaves getting dry you can give me a bath in lukewarm water for 15 minutes once a week.

I like to keep my feet dry. When you put me back in my home please make sure to put me in a dry spot. If I sit in water I will start to rot!

I love the fresh air! Take me outside if its above 65 degrees. We can enjoy the day in a nice shady spot.
Shipping
Be aware that shipping times may vary depending on product. Please allow for additional time when ordering a custom or made-to-order item.
Return/Exchange Policy for The Urban Oasis Shop
If for any reason, you are unsatisfied with your order, please let us know as soon as you can so we can talk through any issues you may be having.