Hand-painted Make Love Not War Sign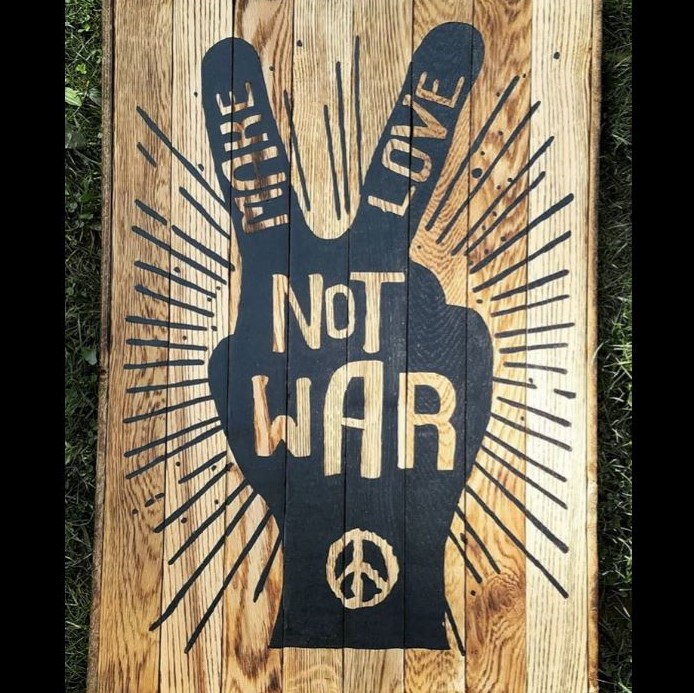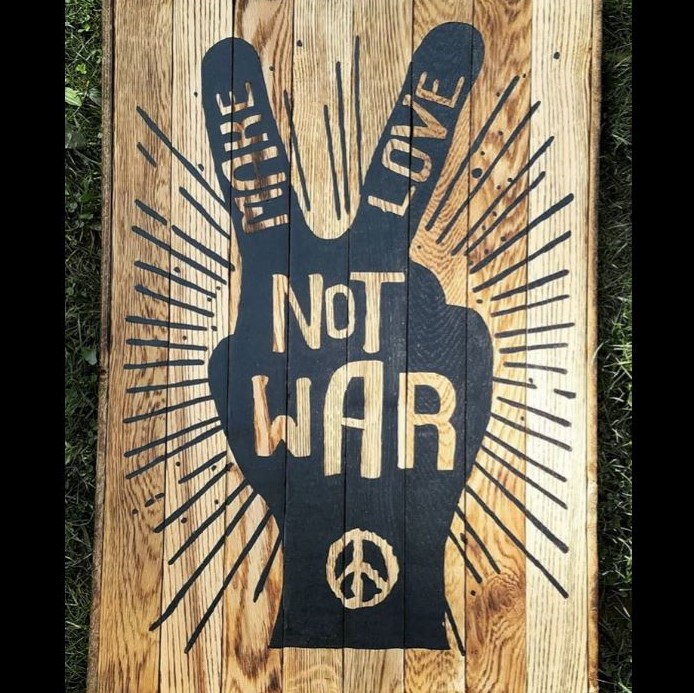 Hand-painted Make Love Not War Sign
One of our personal favorites, The Creative Alchemist's Make Love Not War Peace Sign Hand channels a better time of daisies and free spirits. The perfect accent to your midcentury boho decor style, you don't want to sleep on this one.
Large vertical wooden sign that reads "Make Love Not War". Dimensions are 28 inches high by 19 inches wide and weighs about 9 lbs.
Details
Starting with recycled pallets or other found or discarded wood, sanded smooth and leaving some of it's character intact. No attempts are made to cover up knots, grains or other natural details.

Each piece of wood may have dings, chips, holes, cracks, etc. depending on the sign. The imperfections tell a story of its' previous life.

Each design is done by hand, without the use of stencils. No two signs will ever be exactly alike.

Each sign is finished with a clear matte polyurethane to protect the design and give it a smooth finish.

The backs of the signs are left unpainted and contain hardware so the sign is ready to be hung. Unless otherwise noted, the signs are meant to be hung or displayed indoors.
Shipping
Be aware that shipping times may vary depending on product. Please allow for additional time when ordering a custom or made-to-order item.
Return/Exchange Policy for The Creative Alchemist
In the event merchandise arrives damaged through no fault of the consumer, it will be replaced or reimbursed in full plus shipping.