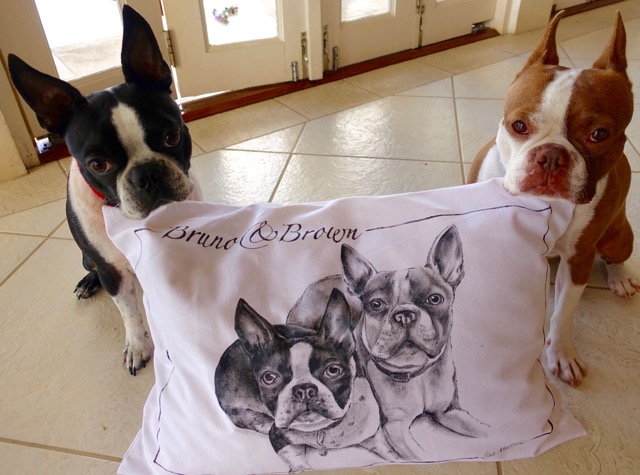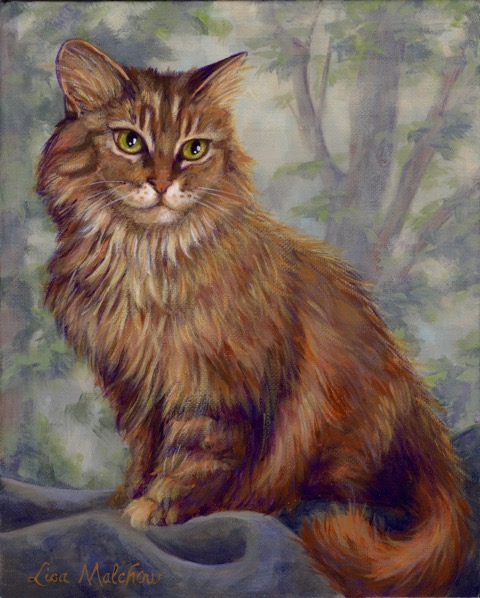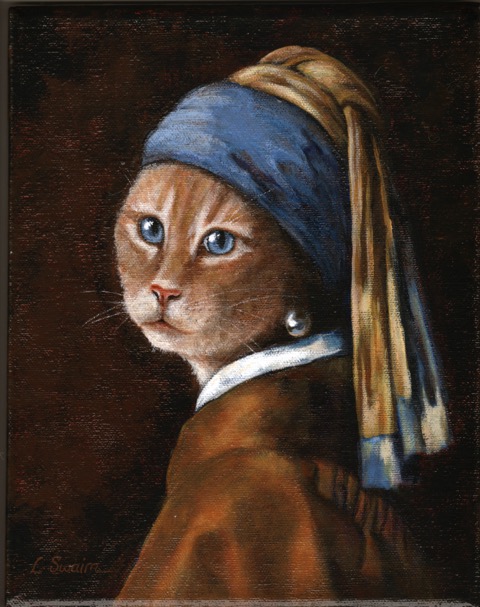 Hi, my name is Lisa. After living on the island of Grenada for the last 3 years, I have just relocated to New Jersey. It was on this gorgeous island that I found my way back to my art; from painting murals at 4-Star Hotels, teaching crazy art classes to the local children, and participating in many of the seasonal arts & craft events. I'm now working out of my studio at home, adjusting to the lovely New Jersey weather and getting my art 'out there!'
I started doing Pet Portraiture because I saw that people are CRAZY for their pets, knowing this first hand, of course! I started painting the pets in the traditional way for awhile, but found that boring. Then I rediscovered my art school background, with YEARS of Art History, I decided to paint the pets as famous portraits. Yes… this has certainly been done before… but, I GOT IT! My challenge is to paint the portrait, matching colors and brush strokes of the original to a 'T', and placing the pet as the subject matter. These are so fun to do that I chuckle to myself the whole time I'm painting. The 2nd brilliant idea I came up with is painting the pet in a realistic black & white version on canvas fabric and creating a 'slip-cover'. I use fabric paint, which is wonderful as it doesn't smudge and you can hand-wash it if it does get dingy. They are personalized with the pet's name, and they make a fabulous gift for someone else who is crazy for their pets, or it does make a sweet 'memorial pillow' if the pet has 'passed'.
This is my first endeavor with Marketspace Vendor Events, and I think Christmastime is the perfect beginning of our hopefully long relationship. So come see me on Sat. Dec. 2nd and let's plan your custom-painted project which you will cherish forever!