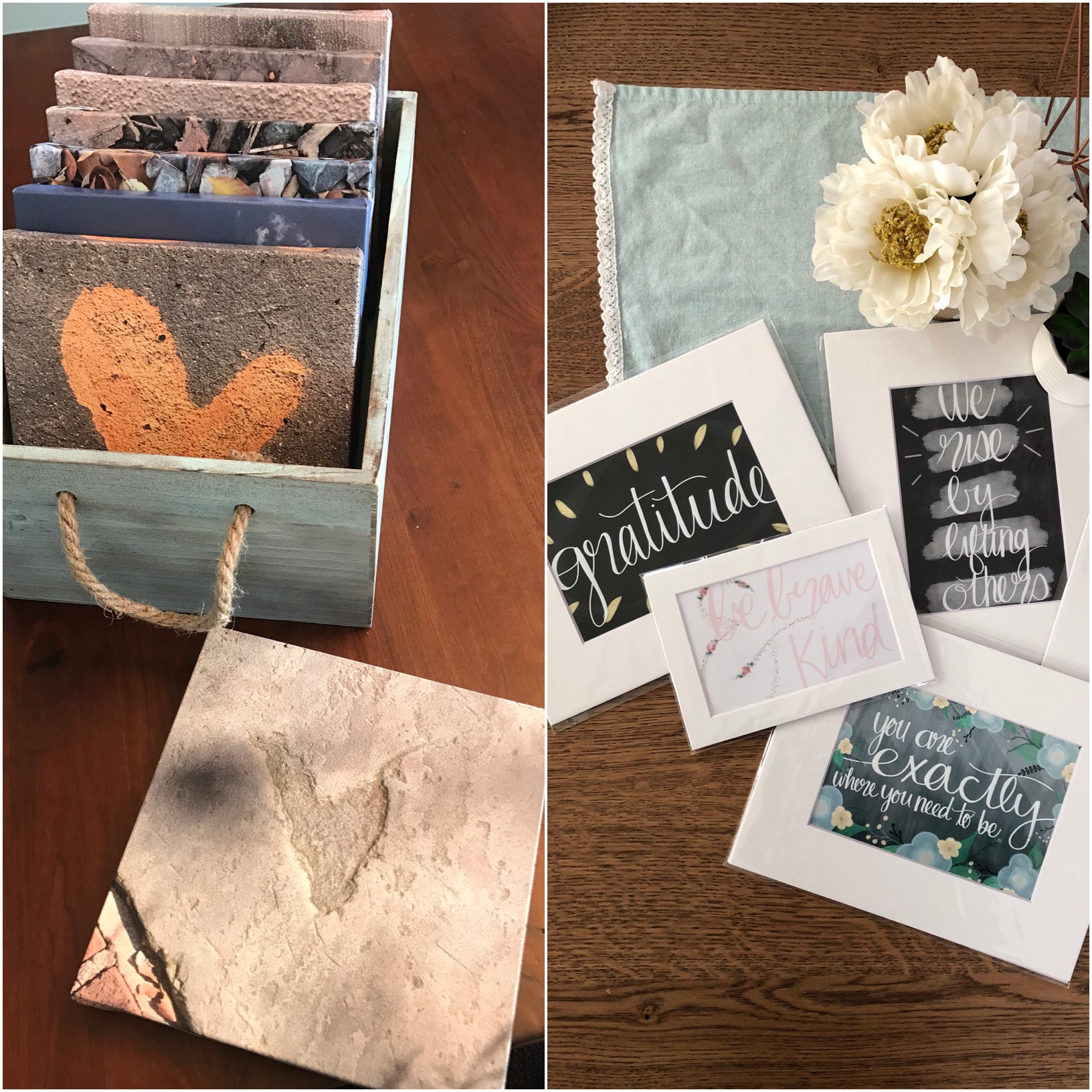 Hello! We are Lauren and Lisa, two creative pals with a passion for spreading love, positivity, and good energy through our artwork!

About a year and a half ago, Lauren found herself coming across more and more naturally occurring hearts in her day to day life. She called them "random love", and began photographing them to post on social media. The response was overwhelming – this somehow inspired friends and family to notice "random love" along their paths. After so many people began reaching out to Lauren for sparking their own random love finds, she realized that she was making a difference in the way people saw the world. Shortly thereafter, Love Along The Way was born. Lauren hopes that her photos will brighten people's spaces and continue to encourage them to find love along their way!

Lisa started leebee letters, and creates digital, hand-lettered images (including custom and personalized pieces) featuring positive quotes, phrases, and affirmations using a stylus and an iPad. After growing through a tough patch of life, she found reading positive messages, practicing mindfulness, and using affirmations played a big part in her overall happiness. She decided to start creating her own as an outlet, & then started sharing her work on social media. People responded with their own stories of coming through tough times, sharing that the positive messages gave them a boost of hope or strength, or simply put a smile on their face. Pulling inspiration from mindfulness practices, the beauty in the world around her, and anything promoting positive vibes, Lisa aims to inspire, motivate and provide hope and happiness with her work.

Together, we are Love & Lettering and the journey so far has been amazing! Even though our two art forms are different, they complement each other, both promoting the message of looking for the good in every day, something we can always use more of in the world. We attended our first joint event back in November 2017, and it has been a whirlwind adventure ever since. We are so looking forward to meeting you! We are incredibly excited and honored to be working with Marketspace Vendor Events at the April 2018 Crafts and Drafts at River Horse Brewing Company. We cannot wait to share our story and to hear yours! Going forward, we plan to continue deepening our collaboration and expanding so we can spread the love as far and wide as possible!