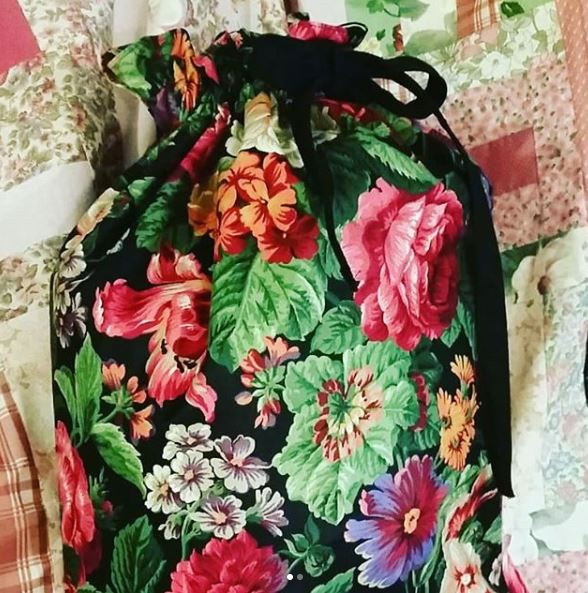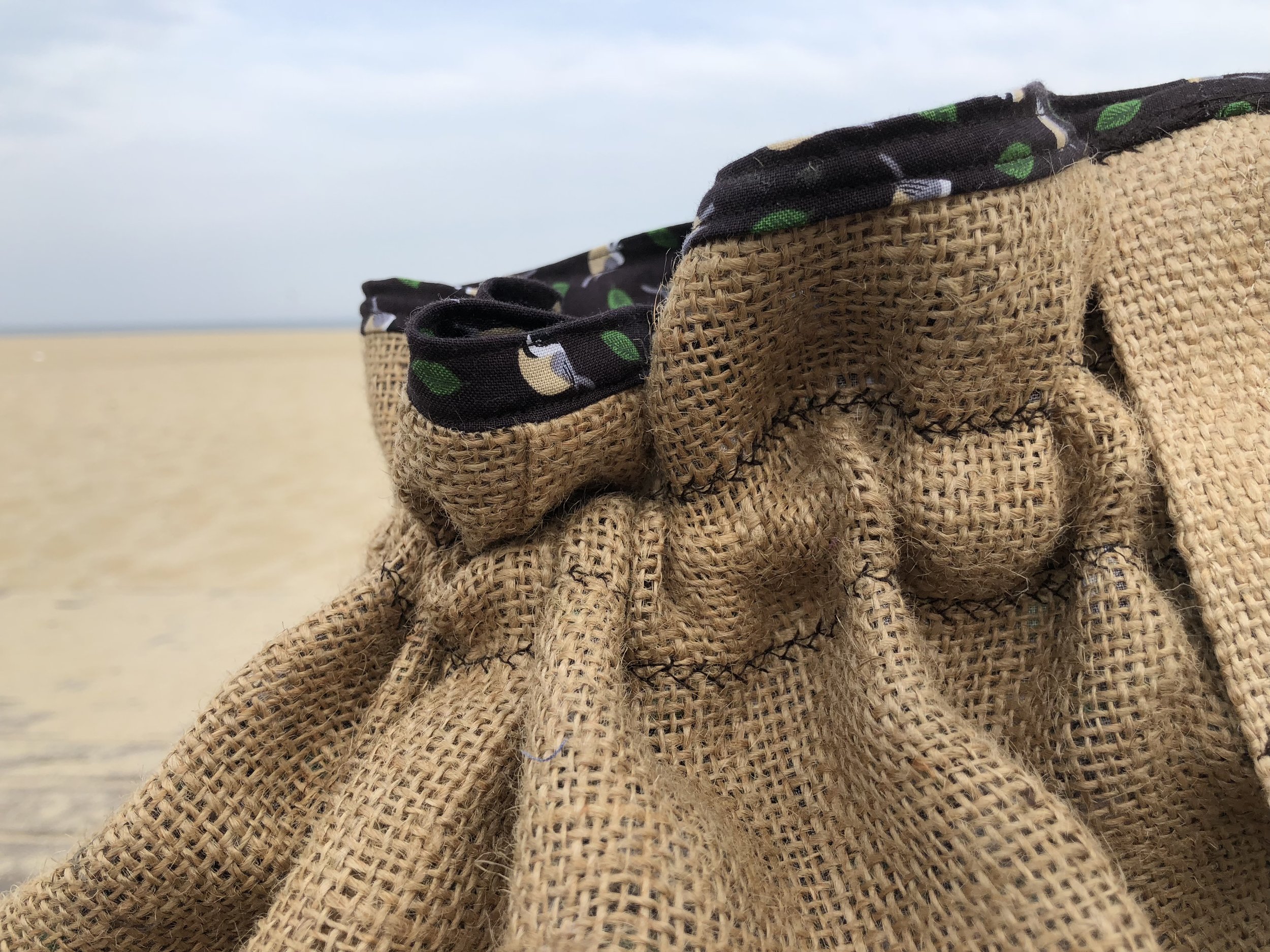 Mom (Mary) and I have lived in Cranford, NJ for over 50 years. We are collectors of many things and have purchased many great pieces at local antique markets that no longer exist. And with that, way too many Longaberger baskets (it was a 90's spending craze). While I worked in New York City enjoying a global life around shoes, fashion and hosiery, Mom enjoyed life at home. She is creative by nature, an important trait I believe was passed on to me - it's innate.
Our homes are filled with Mom's creations, new and old, including needlework, holiday decor, quilts, curtains, pillows, ceramics from the 70's and, as it relates to our new chapter, a wonderful laundry bag. As neither of us are getting any younger, I've given up the daily trek to NYC and decided it time to spend time with my mom and learn her unique skill. It was finally time and we're having a blast together.
We are very excited about our handmade drawstring bags. Born as a laundry bag but, can also be utilized in many other ways. For example, storage for toys, seasonal clothes, comforters, and flip flops. It is great for guests at beach houses, filled with their towels, soap, treats, etc. And when it is time for the guests to depart, they can strip their beds and their sheets are ready for laundry. You can even use it as a beach bag!
About 10 years ago, I gifted one to a friend who lives in NYC and she uses it every week for her laundry drops and dry cleaning drops. We can make our bags in many sizes, however I am partial to the large ones. And I admit, I stuff it like a sausage - and it holds! Many of our bags are made with vintage fabrics, pulled directly from Mom's vault. It truly is a one of a kind, unique gift.
It is also a tried and true method to teach kids to (finally!) put away their worn clothes and is so much more decorative than a plastic basket. I hang mine on my closet door. To add to our product line, we're also creating lovely aprons.
We are currently in countdown mode to our first ever show! We are launching our brand with Marketspace Vendor Events at their May 19th event, The Marketspace at Summit. We've also committed to their November 24th holiday show, Winter Village at The Red Mill Museum, so it will be a busy summer sewing. I'm excited to partner with Marketspace; their concept takes me back to my outings with Mom. I believe in the shop small/local concept AND they also live in my hometown. Lastly, we plan to share a portion of every sale to support victims of domestic violence in Union County, NJ.
Launderette will be at these upcoming events!
May 19, 2018 - The Marketspace at Summit in Summit, NJ
November 24, 2018 - Winter Village at The Red Mill Museum in Clinton, NJ