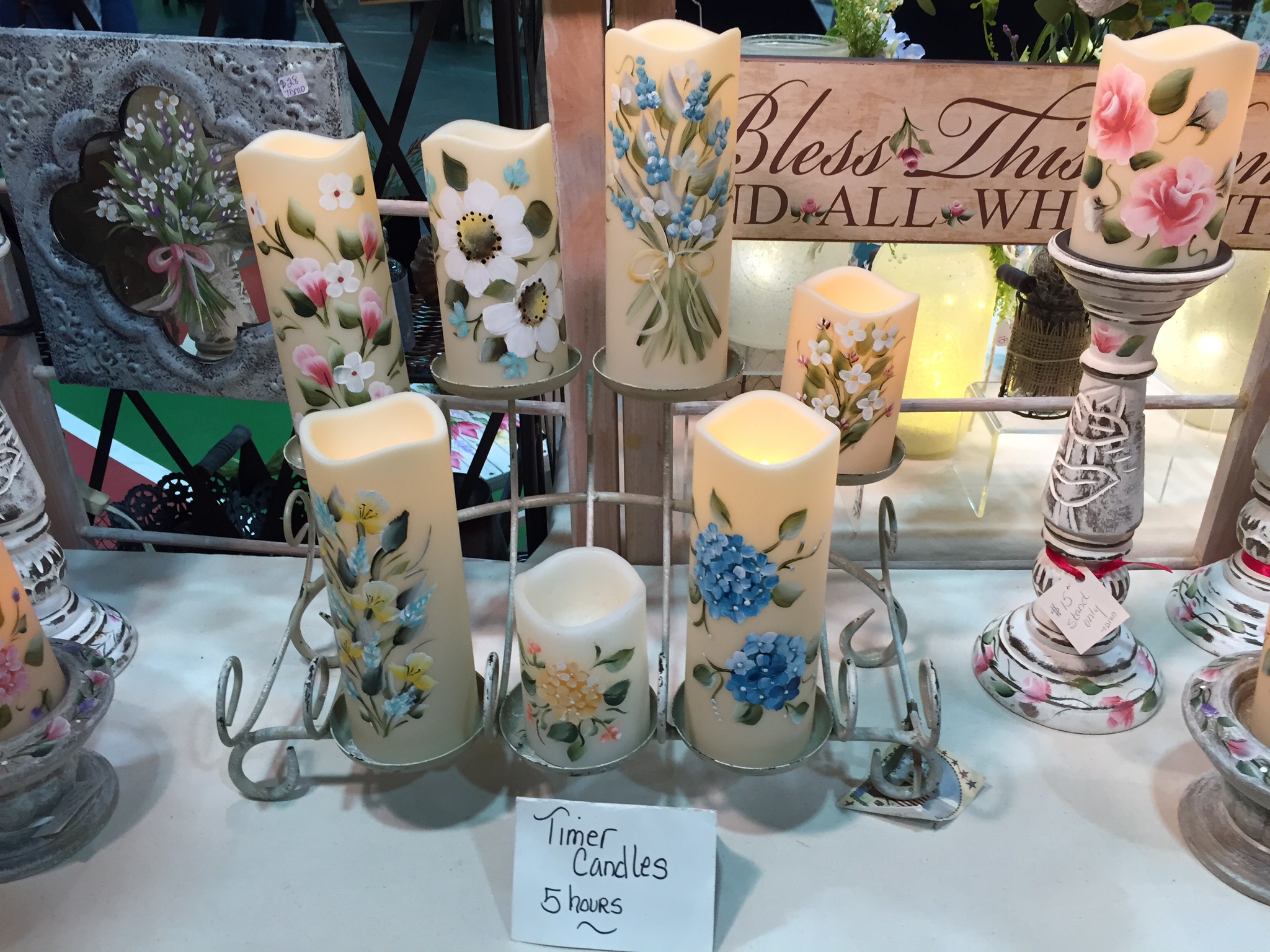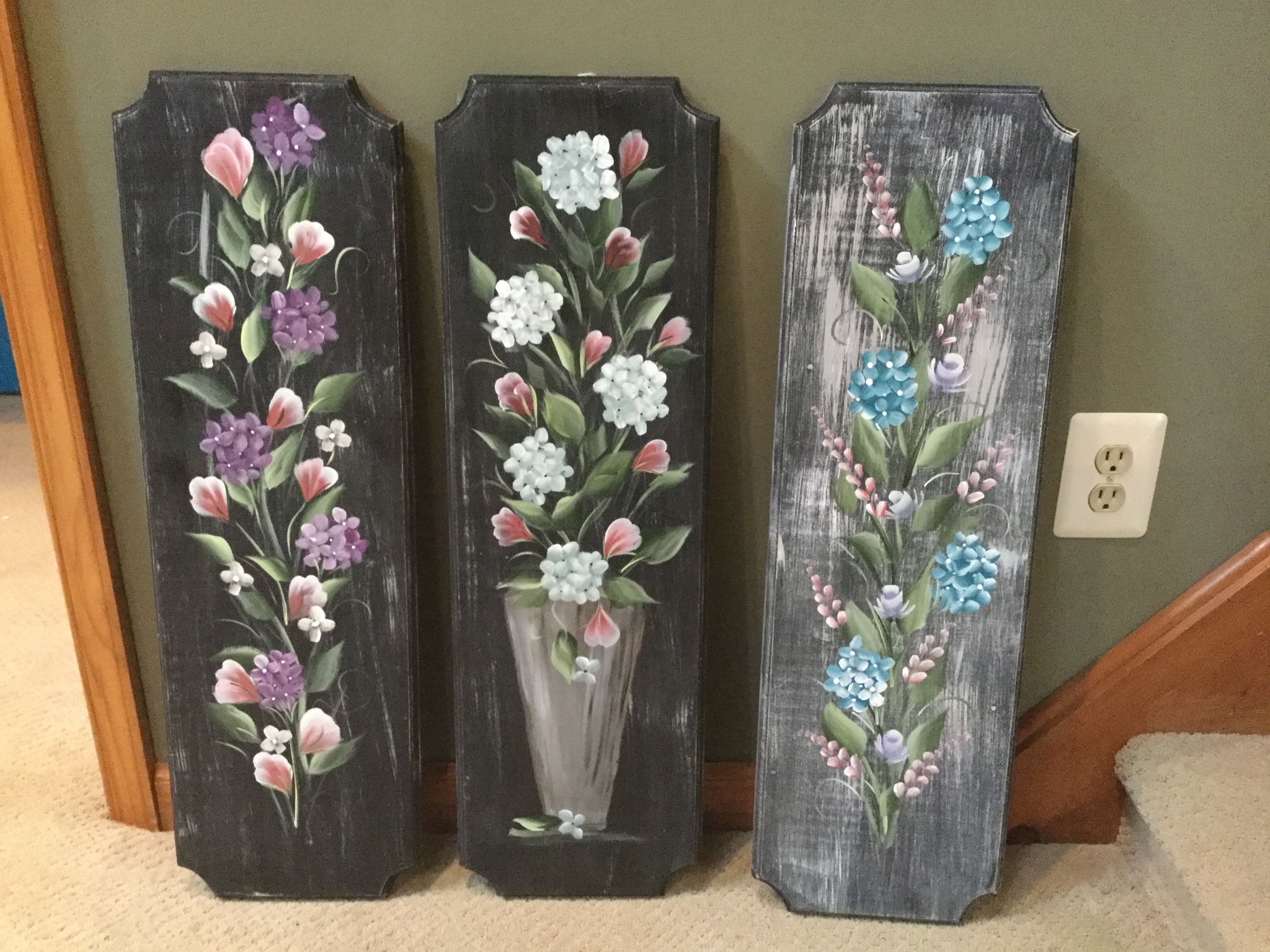 Hi, my name is Donna Digiacomo and my company is Country Friends. I have a degree in textile design from Philadelphia University. I decided after working in the industry and having two kids to work from home designing crafts. Now, 30 years later I am still painting! I specialize in floral designs on various mediums.
My mirrors are one of my biggest sellers! I love to paint on large wall mirrors and especially the old windows that I find in my travels. During the holidays, my snowman LED candles are a big seller! Searching for and restoring found objects is one of my favorite hobbies!
I am looking forward to working with Marketspace Vendor Events for the first time on February 10th at the Pop Up Market in The Exchange at Fort Dix. I am so impressed with their enthusiasm and fabulous marketing they provide to their vendors and venues!