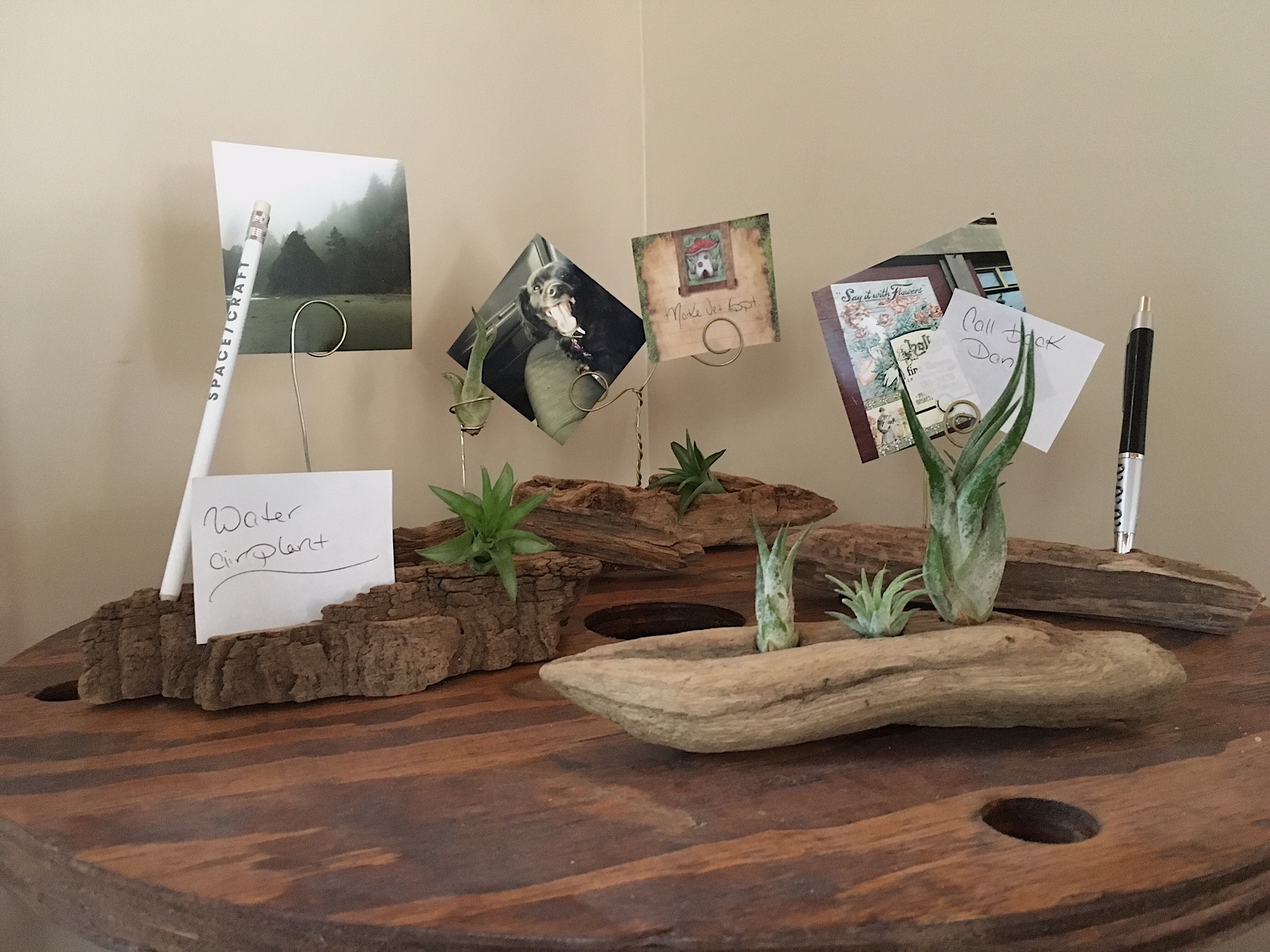 Hey, I'm Kira, creator and owner of August Snow- a small business of décor made from air plants and driftwood. August Snow started 3 years ago focusing mainly on jewelry, but has slowly shifted into home décor as my obsession with air plants took over my home.
My love for air plants started when I was working for Macy's creating their Herald Square window displays. We used air plants in the Flower Show windows, and I was amazed by them. No dirt needed, minimal water, filtered sunlight and they're really hard to kill. What?? My brown thumb perked up with this one. I am so bad with plants that I'm pretty sure every plant in Home Depot shudders when they see me coming, knowing I'm an instant death wish! But the air plants, they're Kira-proof. The driftwood fascination started later when I began volunteering at beach cleanups in Jersey. As I picked up bottles and candy wrappers, I took notice of all the interesting gnarled driftwood. I started a collection at the cleanups, and later at any beach I traveled to like Kiawah in South Carolina and various beaches on a trip to Washington. My collection grew fast and it took a while for me to put two and two together (quite literally!) but when I did, mixing the driftwood and air plants together, August Snow was reborn.
I don't say this to be cliché or generic, but I truly take pride in making each air plant and driftwood piece one of a kind. I spend a lot of time deciding which ones are tabletops or wall hanging, which is best suited for a pen stand, picture holder, note paper slot, heart accent, or just a place for the air plants. It's fun working through the unique characteristics of each piece of driftwood and making it even more special. My favorite piece has a perfect mother-nature-created air plant rest (pictured above) with an added picture holder. I also love the ones with a pen holder, I have one of those on my desk at work with an air plant named Fizzgig. Clearly, air plants have taken over my home AND office.
Thanks Marketspace community for letting me share my air plant love (read: obsession) with you!