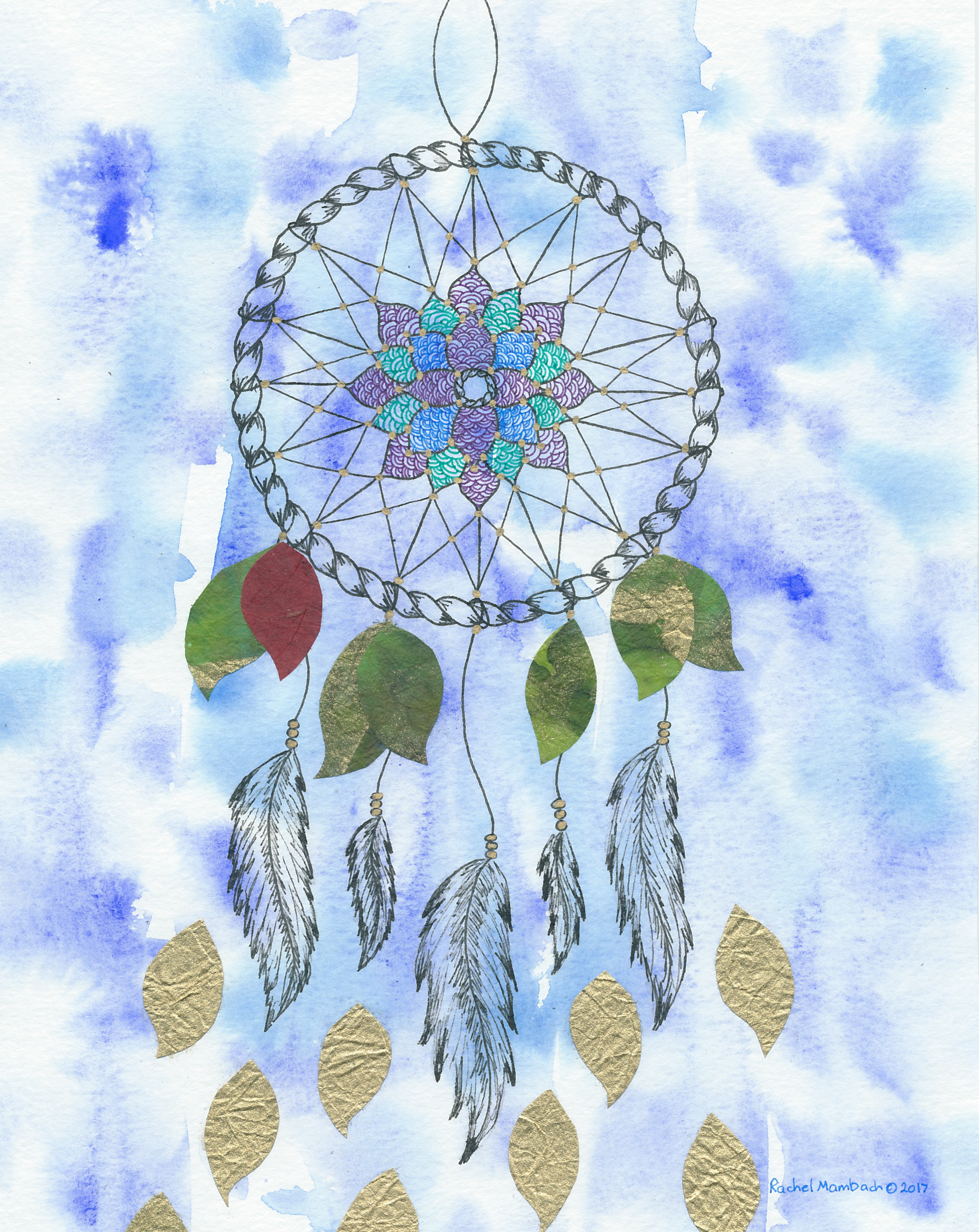 My father is an amazing painter, and I was lucky to grow up in a home where art and creativity are valued. I don't remember a time in my life when I wasn't making something. I love experimenting with color, line, shape,and texture. I'm drawn to round shapes and intricate repetitive patterns.
My artwork is fun and bright, and it always cheers me up on a dreary, stressful day. I believe my best work is created when I am feeling happy and inspired - it is important to share those positive feelings, especially with so many ugly things happening in the world today.
I find that nature or things that are calm and beautiful like dream catchers are my greatest source of inspiration. My media ranges from pencil to marker to paint pebbles to burlap and embroidery thread. I like to mix it up to keep things interesting for myself and my audience. My products consist mostly of original art and prints, and I've recently added custom, high-quality tote bags to my inventory which can ship worldwide.
Rachel Mambach Art LLC was launched one year ago and has been a great success so far! As time goes on, I continue to learn and strive to make each year better. I've discovered that children are most interested in my art - maybe because I am an art teacher or because my creations are colorful. I've also learned that handmade markets are the best place for me to sell my art. Marketspace Vendor Events produces handmade markets that are perfect for me to capture my target audience. Being a Jersey Shore local, I'm excited for my first market with Marketspace on July 21, 2018 at Porta in Asbury Park! To see my artwork for yourself, find me there in person, visit my website, or follow me on social media.
Rachel Mambach Art will be at this upcoming event!
July 21, 2018 - Shop the Shore - Porta Asbury Park in Asbury Park, NJ