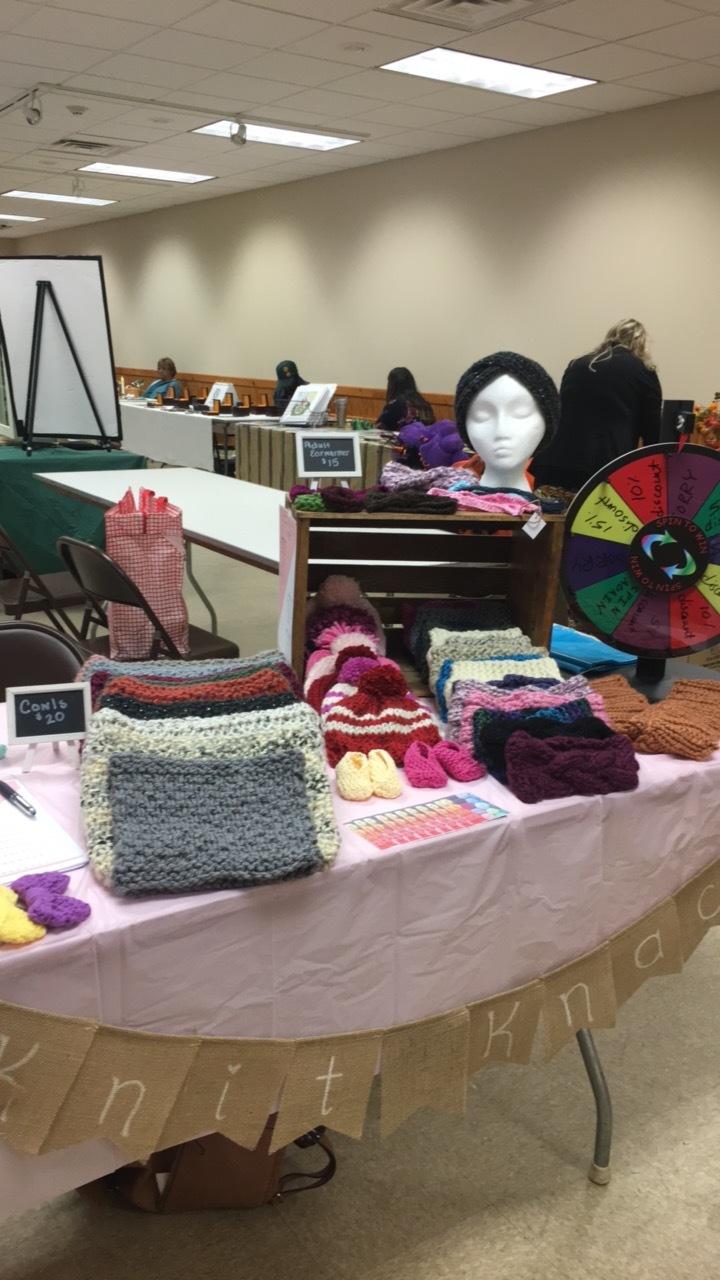 Hey All, I'm Kaitlyn, of Kaitlyn's Knit Knacks! I started this handmade adventure back in high school when I took a fashion class. Yes, that was a real class in my high school. I remember the teacher taught us the basics, knit and purl, and then she rolled out the television (every high schoolers' favorite moment in school) and put on Project Runway. We literally watched TV and made a scarf for about a week. It was awesome! Then fast forward to post-college, imagine a broke new graduate needing to buy her friends and family Christmas Gifts on an entry level salary. I got the brilliant idea to pick up knitting again, and then I just couldn't stop... so here I am now 5 years later with an Etsy Shop and getting into Craft and Vendor shows.
I make handmade knit items, particularly chunky knit hats, and cowls to keep you warm all winter. I also offer baby items, such as newborn caps, bows, booties, and household items like washcloths. There is definitely a huge variety that you can find on my shop, but my personal favorites not only to make, but also to wear, are my seed stitch beanies. The beauty of my Etsy shop is that most items are made to order, so any item can be customized in size, and color. If you love a headband and want a matching one with your child just send me a message and we can work together to get the perfect color and size for both you and your little one.
This is my first year participating in Craft and Vendor shows, so it has definitely been an adventure! My hope for the future is to continue growing my business on Etsy, through Craft shows, and even local brick and mortar shops. I am currently partnering with All Things Local in Red Bank, NJ and hope to expand from there. Although I have been to a few Crafts and Drafts events, I am excited to be participating in my first event with Marketspace Vendor Events and hope to continue working with them in future!